Increase productivity in high-rise spaces with the Genie® GS™-4046 E-Drive slab scissor lift. With a compact footprint ideal for work in narrow aisles, it features the state-of-the-art Genie AC electric E-Drive system for unmatched performance and runtime in high indoor and outdoor jobsites that require a significant amount of driving on level ground.
Overview
Powerful AC electric drive motors for unmatched driving performance and industry-leading runtime per battery charge
Quiet, zero-emission electric operation
Easy to maneuver in tight spaces and to drive through standard double doors
25% gradeability with 14° breakover angle to easily get up slopes and loading ramps
3 person max platform occupancy indoors and 1 person max platform occupancy outdoors
Large platform workspace with 36 in (0.91 m)  roll-out platform extension
Swing out components trays for easy access
User-friendly Smart Link™ dual-zone controls for indoor and outdoor use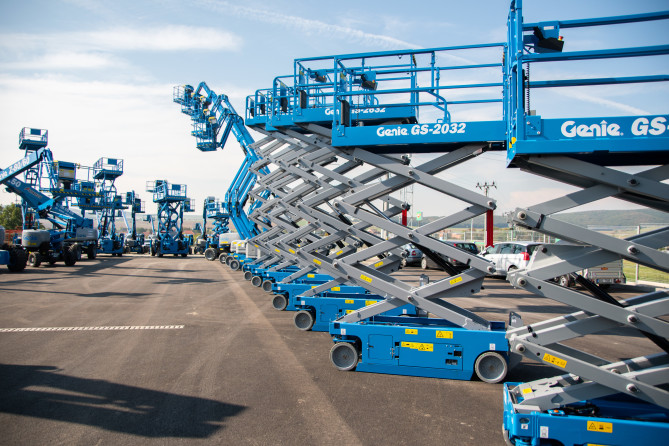 A kínálatunkat tartalmazó teljes katalógus
Lapozzon bele az összes terméket és partnert tartalmazó on-line katalógusunkba!
Támogatás
Forduljon hozzánk bizalommal!
Forduljon hozzánk bármikor, mi minden tőlünk telhetőt megteszünk.