The STEIGER ® T 230 is extremely versatile. It is the ideal truck mount for rental companies, municipalities, gardeners/landscapers, painters, and industrial cleaners. With its 23.00 m working height and impressive 18.10 m lateral reach at full cage load capacity (350 kg), the T 230 is able to carry out any given assignment with utmost efficiency.
In addition, the 7.49 t truck chassis on this model provides ample payload capacity. The T 230 can easily accommodate a container/box for extra tools and material. Furthermore, it can be operated by anyone holding an "old" Class 3 driver's licence. This is an important factor for municipalities and professional craftsmen.
Impressive 18.10 m lateral reach at full payload capacity
185° swivelling angle of the jib (RÜSSEL ®)
Horizontal/vertical support system
Optional vertical support mechanism to stabilize within the contours of the vehicle
Permissible inclination to 5°
Sufficient payload capacity on 7.49 t
Aluminium 1.70 m x 0.86 m work cage
Optional double insulation work cage available
Rotation angle of work cage: 2 x 90°
Information and diagnostic display also in work cage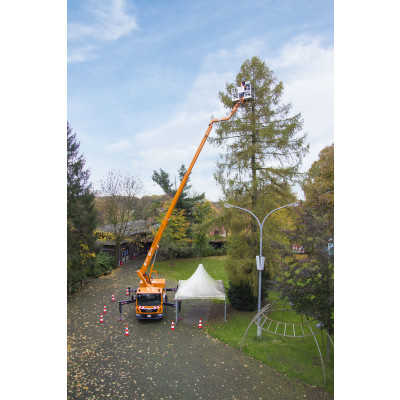 Munkavégzési
magasság max.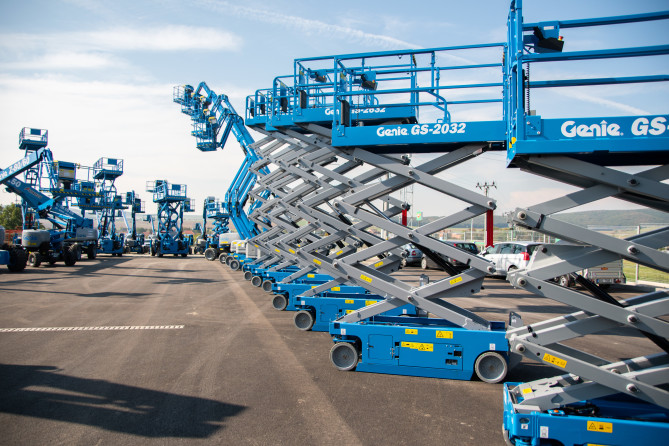 A kínálatunkat tartalmazó teljes katalógus
Lapozzon bele az összes terméket és partnert tartalmazó on-line katalógusunkba!
Támogatás
Forduljon hozzánk bizalommal!
Forduljon hozzánk bármikor, mi minden tőlünk telhetőt megteszünk.