The Genie S-80 J model has an unre­stricted platform capacity of 300 kg to get the job done with two occupants, plus tools, and a 1.8 m jib, leading length and capacity for low-weight booms in this height category. With a platform height of 24.4 m and horizontal reach of 16.8 m, this new boom provides operators with access where it's needed — at the top of the envelope. This new addition to the Genie essential performance boom line offers rental companies the opportunity to increase their rental return on invested capital (rROIC) by mixing their fleets with a variety of Genie booms, matching the right boom to the right application.
Overview
Suited for use in general construction, maintenance, inspection and painting tasks
Leading unrestricted platform capacity of 300 kg with 1.8 m jib
24.4 m platform height and 16.8 m horizontal reach for access at the top of the envelope
High-ground clearance helps clear rocks, curbs, trailer break-overs and other daily obstacles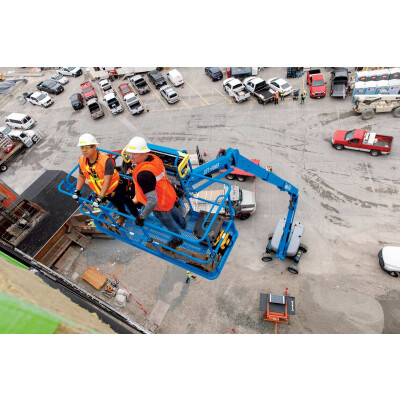 Munkavégzési
magasság max.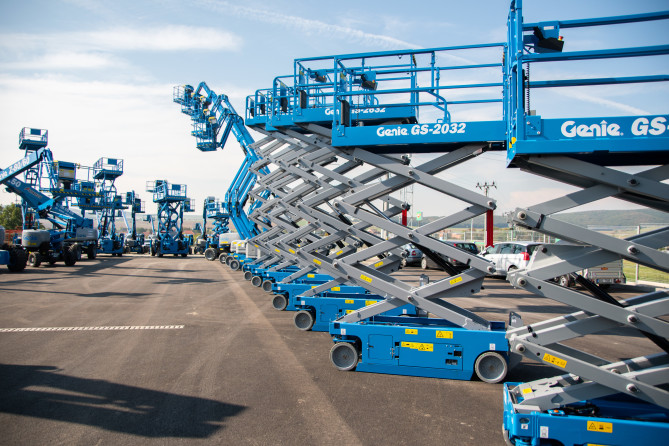 A kínálatunkat tartalmazó teljes katalógus
Lapozzon bele az összes terméket és partnert tartalmazó on-line katalógusunkba!
Támogatás
Forduljon hozzánk bizalommal!
Forduljon hozzánk bármikor, mi minden tőlünk telhetőt megteszünk.