The 1830 E platforms are mounted with hydraulic propulsion, turnable basket and hydraulic stabilizers. When equipped with hydraulic propulsion the platform can propel itself around the work site. Operation from a special platform, giving a complete overview. The turnable basket makes it possible for 2 persons to operate parallel with e.g. a facade.
Great outreach
Easy and precise operation
Hydraulic propulsion
Munkavégzési
magasság max.
Erőforrás
230V / akkumulátor / benzinmotor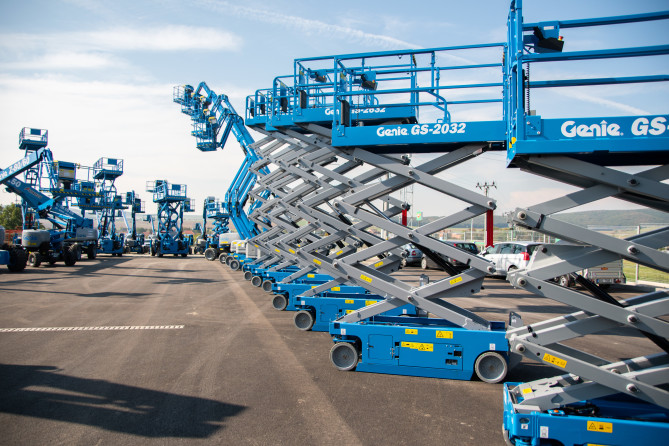 A kínálatunkat tartalmazó teljes katalógus
Lapozzon bele az összes terméket és partnert tartalmazó on-line katalógusunkba!
Támogatás
Forduljon hozzánk bizalommal!
Forduljon hozzánk bármikor, mi minden tőlünk telhetőt megteszünk.