STATECH s.r.o. - Coronavirus (COVID-19)
Dear customers, we would like to inform you that our services are still available, but we ask you for patience and leniency at times of emergency due to COVID-19 situation.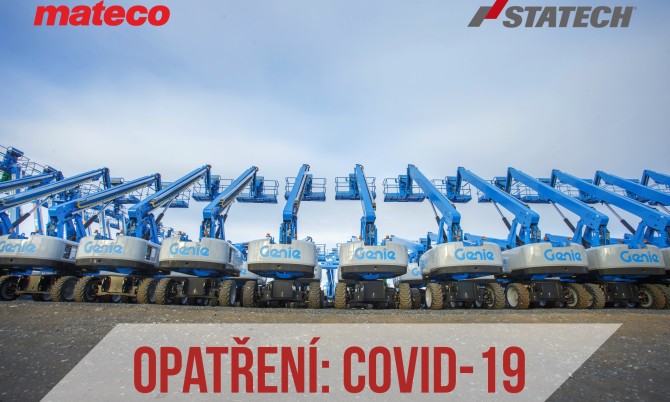 Dear customers,
Taking into account various recommendations to prevent further expansion of Coronavirus (COVID-19), STATECH s.r.o. minimizes physical contact with third parties.
We do this out of concern for the health of our customers, our employees and their families.
Our sales representatives are always available by phone and e-mail so that we can still guarantee the best of our services.
Technicians and drivers who carry out interventions or deliver machines for you have been asked to adhere to strict hygiene standards and to maintain sufficient contact distance.
Do not hesitate to contact us, we will try to ensure everything to our mutual satisfaction.
However, we do not rule out possible delays in the following days / weeks. Thank you for your understanding and trust.
Take care of eACH OTHER
mateco-STATECH team